Why does iiko outperform other systems?
The big difference is that iiko is feature-rich and been honed over years with highly-successful restaurants in Europe. Put simply, you're not taking a chance with your business. iiko gives you so much more.
iiko is 100% pe bază de cloud
With iiko you avoid having to pay for a vast infrastructure, storage, operating systems and virus checking – minimising costs. With the service available via the cloud over a web browser, you get consistency across locations… even though your team may be accessing the service using multiple devices.
Now it's easier to manage reservations, avoid awkward mistakes and maximise table turnover. You don't have to rely on hand-scribbled paper records because, with iiko, you can take bookings and add diners' details in a few clicks.
Your front-of-house staff can also check the status of any reservations instantly on their POS device. And your team gets digital reminders when parties are about to arrive.
If guests cancel late on or fail to arrive, then it's easy to check the booking time and then free up the table for another party, so you can maximise table turnover and revenue every day
Your team can use floor plans to pick the perfect tables for each party.
Now you can get to know your customers even better, give them a more personalised experience and provide them with special offers, birthday treats and loyalty rewards.
iiko will help you to remember your customers and their preferences, so you can make them feel right at home.
You can build a fresh loyalty scheme using iiko that provides all the features you really want — or integrate virtually any loyalty programme and customer data you use currently. If there's a barcode to swipe, then iiko is almost certainly compatible.
Get your loyalty scheme up and running out of the box.
You can also factor in seasonal adjustments like holidays, local events and weather — or big sports occasions on TV that could affect your business dramatically.
With iiko, it's possible to forecast the number of transactions, sales and order types. You won't get caught out by spikes and troughs in demand.
Accurate forecasting ensures you minimise waste and take full advantage of sales opportunities.
You don't need to guess how busy you'll be over coming weeks … we'll provide a realistic prediction for you — so you can optimise your staff rota and ordering.
iiko calculates your likely spend and sales over the next six weeks, using your actual run-rate for the past six weeks. There's no need to try to think back — or sift through piles of paperwork — to figure out whether your staffing and inventory levels are correct for the weeks ahead.
How busy will you be next Thursday — and what are you likely to be selling? Click on show order types and iiko will forecast what's likely to be popular, based on the previous performance.
How busy will you be next Thursday — and what are you likely to be selling? Click on show order types and iiko will forecast what's likely to be popular, based on the previous performance.
Managing staff gets simpler once everything is online with iiko. You can keep track of staff rotas, salaries, attendance, targets and incentives across the entire payroll operation.
Get it right … and everything improves, from staff satisfaction and incentives, through to how you control labour costs.
For many restaurants and bars, hours of valuable time is spent in the back office, figuring out the staff schedules on paper or using spreadsheets. Then it's tricky to communicate who's working and when. Staff can easily get confused or disgruntled. Money can be wasted too.
With iiko, you've got all the details in one place.
You can see employee hours, labour costs and where to save money. You can track individual attendance, sick days, holidays and performance against sales targets and incentives.
Does food always arrive on time? Are dishes exactly what was ordered? And are you sharing the correct allergen information with customers?
There's no reason why your kitchen cannot be connected digitally with the rest of your operation. In fact, it's essential if you want to maximise efficiency and customer satisfaction.
iiko's fully integrated production controls brings the kitchen team into the picture, improving communication, preventing orders from going astray, and streamlining processes. That means less stress, better results.
You can use kitchen screens or printers to ensure everyone's on the same page. Your chefs will get the right information needed for food staging, so you can meet customers' expectations.
Meanwhile, iiko stores all your recipes and other food production documents in one place.
Profitability is linked directly to cost of sales — and how successfully you manage your inventory. With iiko, you gain visibility and control like never before. And it's all available on your mobile.
With our tools, you can easily monitor your inventory levels, reduce wastage and streamline the ordering process, using accurate data rather than guesswork.
It's possible to set up suppliers, schedule orders and populate the system with data that accurately reflects the stock in your fridges, freezers and storerooms.
(Română) iiko's inventory controls can connect seamlessly with our forecasting tool, so you'll always be well prepared to meet demand.Totul se întâmplă în timp real! După finalizarea vânzării, produsele utilizate la prepararea bucatelor în mod automat sunt retrase din stoc, și imediat poate fi vizualizat soldul stocului și prețul de cost. Și – invers, dacă ați identificat o greșeală, apoi ați actualizat informația – sistemul va recalcula imediat balanța stocului și va corecta prețul de cost.
For any restaurant or bar, it's easy for costs to run out of control, especially during your busiest times.
With iiko, you can get the real picture of what's happening — and spot where greater efficiency could be achieved and anything urgent that's going badly wrong.
You don't need to do the books every night. iiko keeps you in control.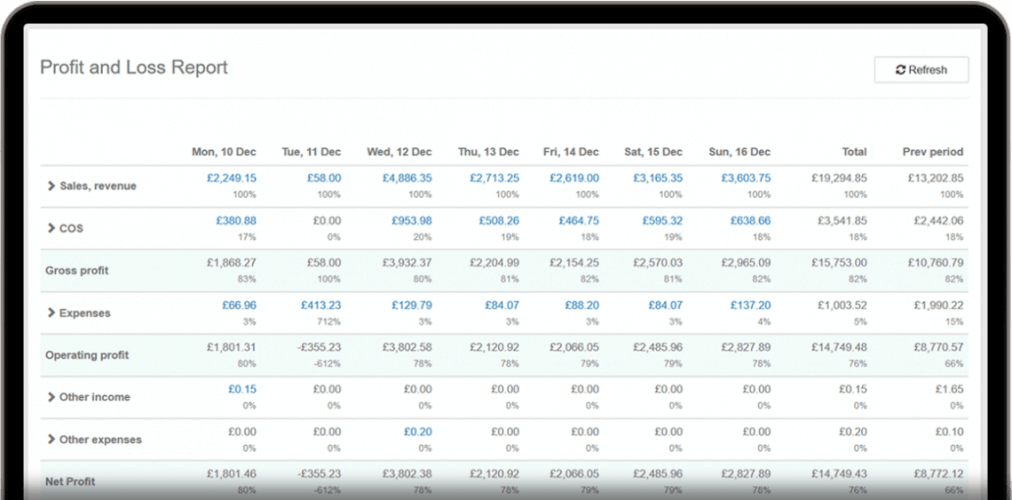 The system crunches the key numbers for you: It calculates the cost of labour, cost of food, table turnover and even revenue per square metre … and virtually any other metric you might want.
Want your customers to see the status of orders? Like the idea of texting them when food is on its way? How about using GPS to show how close drivers happen to be? With iiko, it's all possible.
With our solution, you get your own ordering system — which also lets you include any orders you've received off the web, thanks to API integration. That means there's one system for every order. You no longer need to print off web orders and punch them manually into the system.
iiko is also great news for your drivers. The system gives them route guidance, they can report any vehicle problems instantly, and can also call customers in a click. Meanwhile, back at your shop or restaurant, your staff can use GPS to spot the location of every driver and keep orders flowing smoothly.
With iiko, there's one system for every order you receive.
Delivery drivers get route guidance and can stay in touch easily.
Is business good? How's your restaurant or bar really doing? Are you heading for your best year yet?
These questions may be posed by your business owners/stakeholders, the bank or maybe potential investors. It's vital to have all the answers quickly.
With iiko, there's no need to spend days trawling through credit card receipts and payment records.
Why? Because you'll have all the facts at your fingertips, thanks to iiko.
Custom reports come out of the box for virtually every type of business.
You'll be able to access key performance indicators (KPIs) that look into the heart of your business: All the revenue, costs and efficiency scores that matter are available.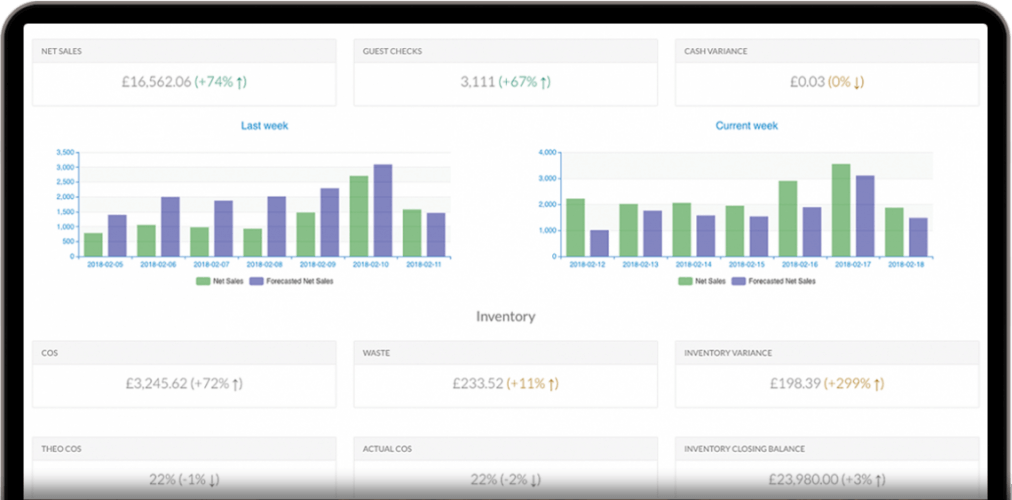 Real-time sales and productivity data can be viewed online on your laptop or through the mobile app. With instant insights and the right tools, you can also improve day-to-day productivity and fix bottlenecks.
You can see the big picture, as well as drilling down to the details, such as which staff members have been giving away the most discounts. It's all there to see.
What's more, iiko's data can be exported into financial systems — potentially saving you a small fortune in accountancy fees. With iiko, it's all free. Our all-in-one system saves you time and money.
Rapid, accesibil și ușor de folosit. Încearcă programul și convinge-te!
Echipa Rsistems te va contacta în vederea desfășurării unui demo la sediul tau.